When I was a kid, I used to love Campbell's Tomato-Rice soup from a can. While I don't buy canned soups anymore, I found myself wanting something similar this past week. Within minutes, I had a delicious and much more healthful rendition.
I used Bionaturae Organic Strained Tomatoes because it's the perfect tomato soup consistency; just pour from the jar into a pan and add a little water. You could also whizz a can of tomatoes in the blender till smooth.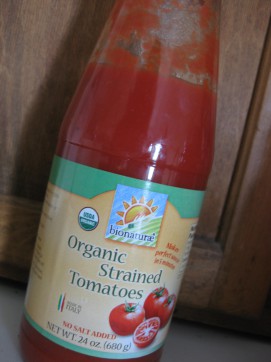 Add as much cooked quinoa to the pan as you like, and heat until hot enough for you.
Add salt & pepper if needed. (If I buy canned tomatoes, I like to get salt-free so that I can add my own unrefined sea salt.)
Yum!
*****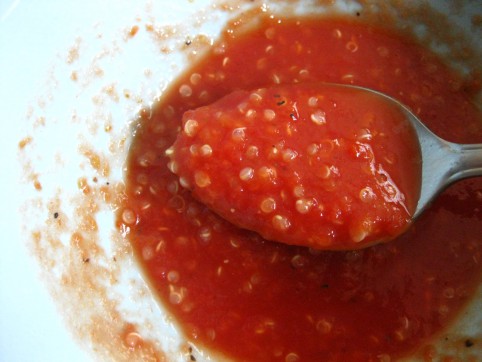 *****
4 Responses to "Tomato-Quinoa Soup"