I do love thrift stores. I love donating old stuff to them, and finding new clothing and treasures to bring home. Here are some recent things that have found a new home at our place:
***
– A funny little majolica cream pitcher, and a porcelain Easter egg jar which happens to be 'born' the same year I was. Not sure why I bought the pitcher, really, cause I don't need it, but then again I didn't need the egg either. I liked them though, and I guess that's reason enough!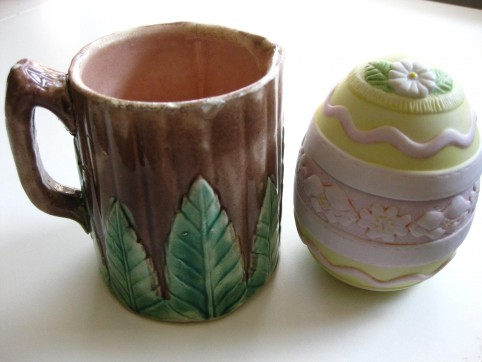 ***
– A cast iron muffin pan for $3! I can't wait to use this… to lift out a steaming muffin, with crispy crust all around!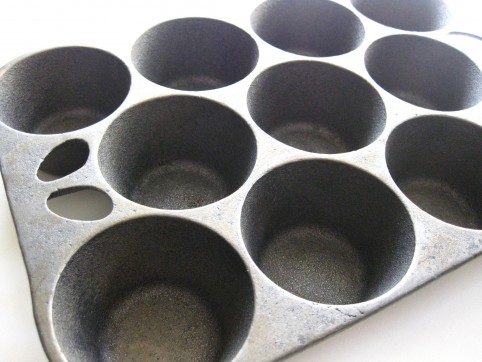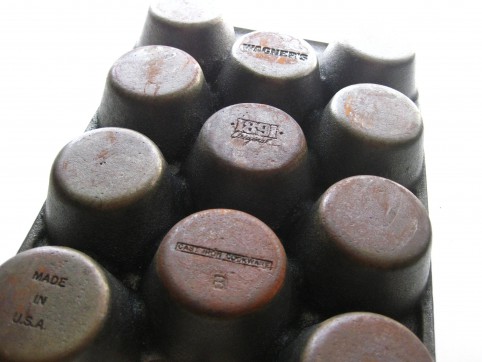 ***
– And this one's really cool. It's probably an equestrian reflector thingy, but I've been wearing it while riding my bike in an ongoing and slightly obsessive quest to maximize my visibility to drivers. I say 'probably' because the tag is in Norwegian. And how a Norwegian equestrian reflector would have made its way to the racks of a junky Colorado thrift store is a story I'd dearly love to hear.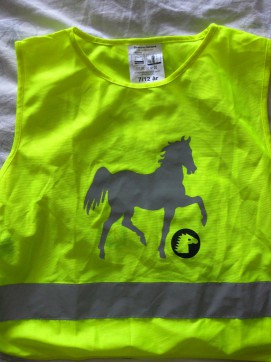 ***
Have you brought home any fun thrifted items lately?
*****
4 Responses to "Thrift Store Things"