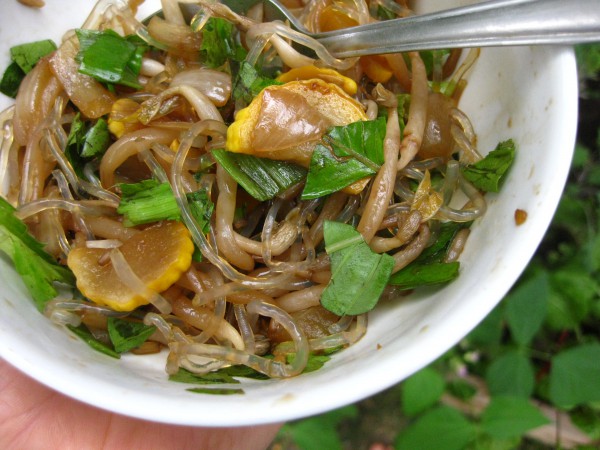 Have you tried kelp noodles? I just tried them for the first time this week and I like them! They have an unexpected crunchy texture and, somehow, a completely neutral taste. They're also a raw food, and made only of seaweed. I mixed them into my solar-cooked "stir fry" for breakfast this morning, yum. I like the fact that they're made from kelp, so they add iodine and trace minerals to my meal. My still-delicate tummy also gave them a thumbs up, as far as digestibility goes.
They cost about $3.50 at our local health food store.
Have you tried them? How do you like to eat them??
***
The stir fry was delicious by the way — I love making those because you can toss anything in and it always comes out great. This time it was: Bean sprouts, yellow squash, onions, garlic, Nama Shoyu soy sauce, and a tiny bit of sesame oil…steamed in the solar oven…and served over kelp noodles…topped with more Nama Shoyu, fresh Thai basil, culantro (or you can use cilantro which is similar), and chopped green onion tops.
***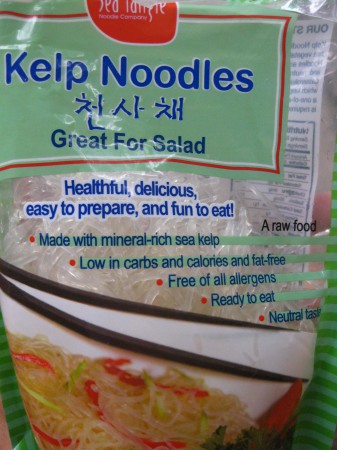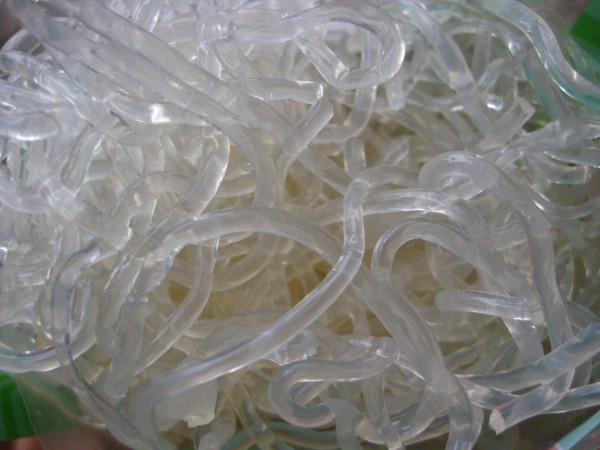 *****
One Response to "Kelp Noodles!"