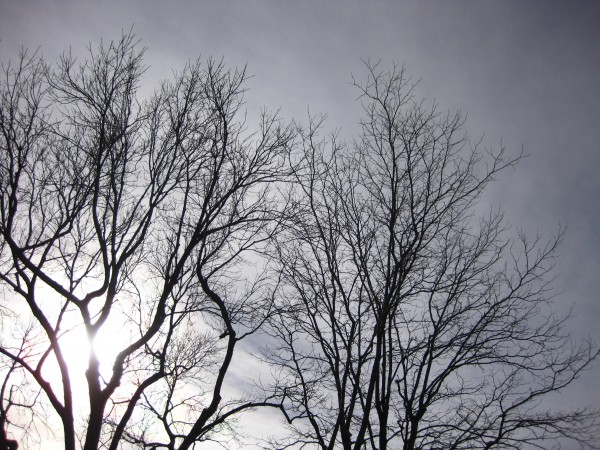 Happy Thanksgiving to you all!
We're nearly ready to head to my parents' place for dinner…with the pumpkin pie, green beans, and cranberry sauce. The pie sorta flopped… I used the organic healthfood store brand of canned pumpkin which seemed way too watery — and indeed, it was. The pie filling took forever to set, and the crust got overdone while that was happening. Now I know to always use Libby's pumpkin! I also used electric beaters to mix the filling and I think I overmixed it and turned the thing into a bit of a souffle. I think it'll still be good though, even if we're just scraping pumpkin-pudding-souffle out of an overdone crust! (Who needs those crust calories, anyway.)
The beans turned out nicely — just cooked those in salted water and added a bit of butter and Penzey's RuthAnn's Muskego Ave Seasoning. They're yummy.
The cranberry sauce I think will be very nice too; I started with a can of organic whole cranberry sauce, then added my own fresh cranberries and freshly squeezed orange juice, and then simmered it along with a cinnamon stick, strips of fresh orange zest (use a carrot peeler to peel off strips), and fresh ginger slices.
On the phone a minute ago, my mom and I were marvelling at how it's the exact same food every year, but each year it seems like a totally new meal — like we're reinventing the wheel and things we've made year in and year out turn out differently, somehow!
Anyway, have a happy time with friends and family!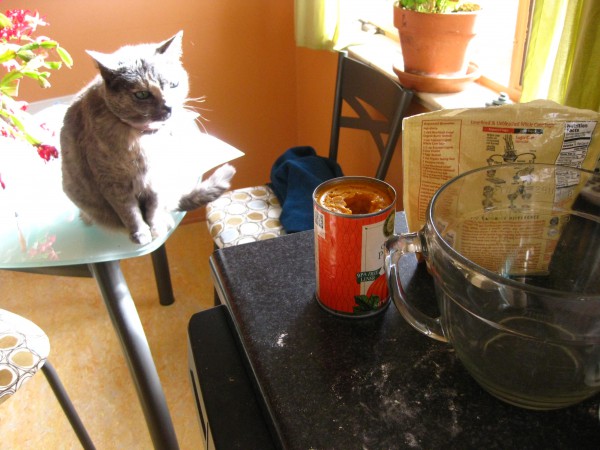 *****
One Response to "Happy Thanksgiving!"