The Christmas decorations have been slowly disappearing back into their boxes, and the birdsong around our place sounds distinctly spring-like. The near-60° weather lures us outside while the sun keeps us warm as we play Scrabble on the porch in shorts, t-shirts, and bare feet. While there's undoubtedly plenty of cold still ahead, there are certainly whiffs of spring.
On a sunny afternoon just the other day, I clipped some aspen branches for the table and made a few wreaths from virginia creeper vine.
My favorite home decor is that which is taken straight from nature. Simple and classy.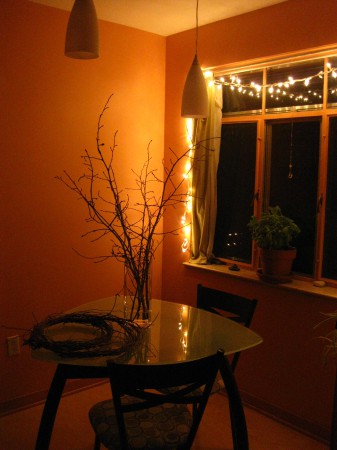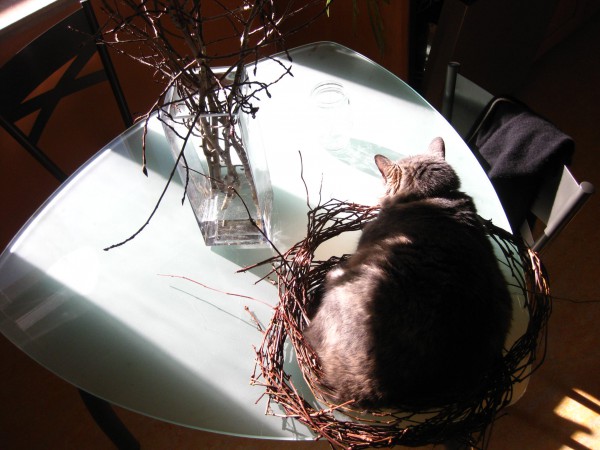 ***
Are you feeling spring getting nearer?
*****
One Response to "The first glimmers of Spring"