Last weekend I had a wonderful retreat.
My folks were headed to the mountains for the weekend and my kitty and I went along with them. I didn't realize how much I needed that dose of nature. My heart has been heavy lately with worry and too much of the 'big stuff' on my mind, and getting out of my usual daily pattern and having a fun little vacation really lifted me up. We all had a wonderful time!!
Kiss the kitteh!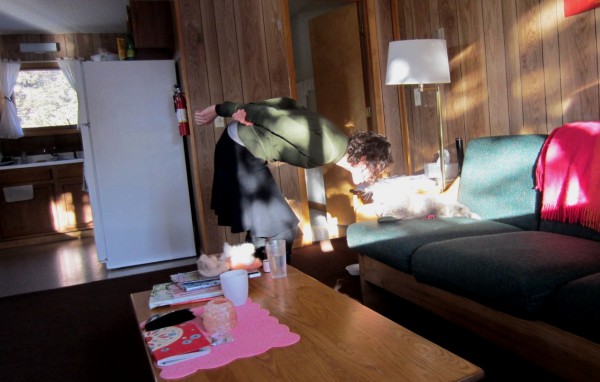 These icicles were bent. Weird!
One day it snowed. It's a shame I was too lazy to go outside and get a proper picture of this enchanted forest at dawn in the snowfall. Instead I took the photo through the window screen. Ug. Next time!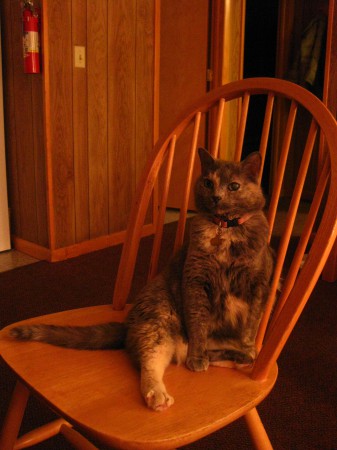 ***
What have you all been up to lately??
*****
One Response to "Retreat"