Posts tagged: garden mysteries
Tomato haiku, by Lindsey:
A Siamese fruit,
You're two tomatoes in one.
I have saved your seeds.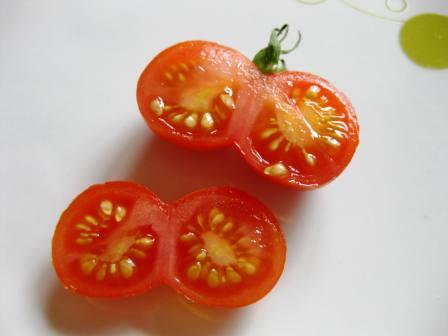 By
I felt so proud when I harvested some more zucchinis yesterday! For some reason, they're just going NUTS this year. My zucchinis don't always do this well. Nope. I'm still trying to figure out why they do so well when they do!
In other news, I harvested two barely-ripe cherry tomatoes yesterday — the first tomatoes of the season. 🙁 We've had an unusually cold, wet spring and summer so far (I love it!), so the delay is understandable! I'm trying to wait patiently, but I keep thinking about past years when we were drowning in [luscious organic heirloom] tomatoes by now. And I just realized I have 18 tomato plants in the garden this year! (Gee, think that'll be enough??!)
How are your zucchinis doing? Do you have a trick for getting them to do consistently well every year??
By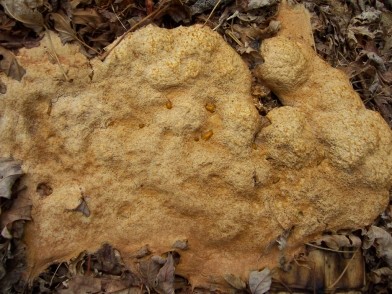 Around 9 a.m. one recent morning, my dad called me at work because there seemed to be kind of a garden emergency going on in one of my raised beds. Growing on the mulch, he said, was a spongy yellow fungus that hadn't been there the night before — and it was already the size of a dinner plate. When I talked to him a couple hours later, he reported that the fungus had gotten taller. Continue reading 'Name That Fungus!'»
By