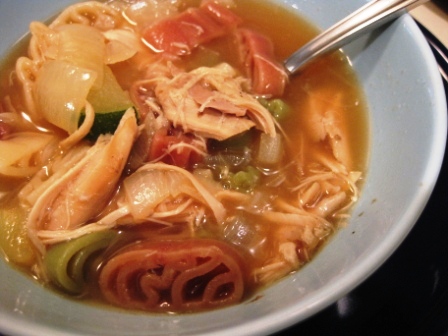 Welcome to another installment in my Healing From Surgery series!
For an introduction to the series, and the pre-/post-surgery homeopathic regimen I created, visit Part 1: Homeopathy.
For instructions on how to make your own Antiseptic Herbal Wash and Herbal Wound-Healing Oil, visit Part 2: Herbal Wound Remedies.
For my recommended skin-healing remedies, visit Part 3: Topical Skin-Healing Remedies.
Part 4: Nourishing Foods

Today for Part 4, I will be talking about foods that are especially nourishing for both before and after surgery. My second surgery is the day after tomorrow, so I have been trying to eat an extra-nourishing diet with emphasis on calcium-rich foods since the surgery involves lots of bone trauma (cutting down one part of a bone in my foot, breaking the bone in another spot, putting in a bone graft, installing a metal plate and 4 screws, and then cutting some muscles through another incision).
Last time, I had prepared lots of lovely, nourishing foods for myself to eat after the surgery. However, I was so nauseated from the anesthesia and pain medication that all I felt like eating was stuff made with sugar or white flour — ginger ale, popsicles, seltzer water, pretzels, saltine crackers. Anything with fats or whole grains was totally unappetizing to me. This was a little distressing because I knew that my body needed nourishing foods more than ever, but I couldn't even think about eating them. So for this surgery, I am really focusing on nourishing foods beforehand. Plus, since I'm not allowed any vitamins, herbs, or other supplements for 14 days before surgery, it's a great time to focus on eating nutrient-dense foods (which I feel are better than supplements anyway).
Here's what I've been eating and why:
Kefir & Yogurt – rich in calcium & a wonderful probiotic (especially good after the course of antibiotics given during surgery)
Dark leafy greens like kale – rich in calcium & other goodies (cooked with bacon because the fat facilitates nutrient absorption)
Soups made with Bone Broth – rich in calcium and other minerals (recipe forthcoming)
Cooked bones – after making bone broth, the ends of many bones are soft enough to eat! An excellent source of calcium.
Coconut water (a.k.a. coconut juice) – for these 3 days before surgery, I'm drinking coconut water (different from coconut milk) to keep myself nice and hydrated. Coconut water is like nature's Gatorade. In tropical areas, it's used for dehydration, and for young children and the elderly who are convalescing.
Liver pate – extremely rich in nutrients like Vitamin A, B vitamins, iron, protein, trace minerals, etc. Liver is so good for you!
Eggs – all-around good nutrient-dense food
Canned fish w/ bones, like sardines or smoked herring – rich in calcium and just all-around good for you. Fish bones turn very soft in the can, and are eaten right along with the fish. Sounds gross, but I love the crunchy vertebrae in canned salmon!
Lots of fresh fruits & vegetables. My current favorites are mandarin oranges (clementines) and lunch salads made with lettuce, tomato, fresh parsley, fresh dill, diced avocado, bits of chopped ham, and a buttermilk ranch dressing (OMG yum!).
Sunshine! Vitamin D is very important for bones. During the winter it's hard to get enough Vitamin D from the sun, so I like to supplement with

Fermented Cod Liver Oil & Butter Oil

.
Knowing what I do now, I bought myself the foods that I know I'll feel like eating (photo below). Even though they're not ideal foods, I feel that my diet is good enough that it can "forgive" a couple weeks of not-so-nourishing stuff. And when I feel up to it, I'll be drinking lots of water with fresh lemon or lime juice added; lemon & lime are very nice for flushing out the liver…and I'd like to get as much of the anesthesia out of my body as I can. An even better post-surgery tonic would be coconut water with fresh lime juice added.
Since I craved lime popsicles last time, I decided to make my own this time, with better ingredients than the store-bought ones.
I dissolved some raw honey into warm water, then added freshly-squeezed lime juice and some lime zest. Since I don't have any reusable popsicle molds, I just poured the sweetened lime water into my handy Mickey Mouse Ice Cube Tray (a Disney World souvenir! :-)). They're the perfect size to pop into my mouth. If you don't happen to have your own Mickey Mouse Ice Cube Tray, you could use a regular ice cube tray and only fill the cells half way (so that the cubes are small enough to fit into your mouth).