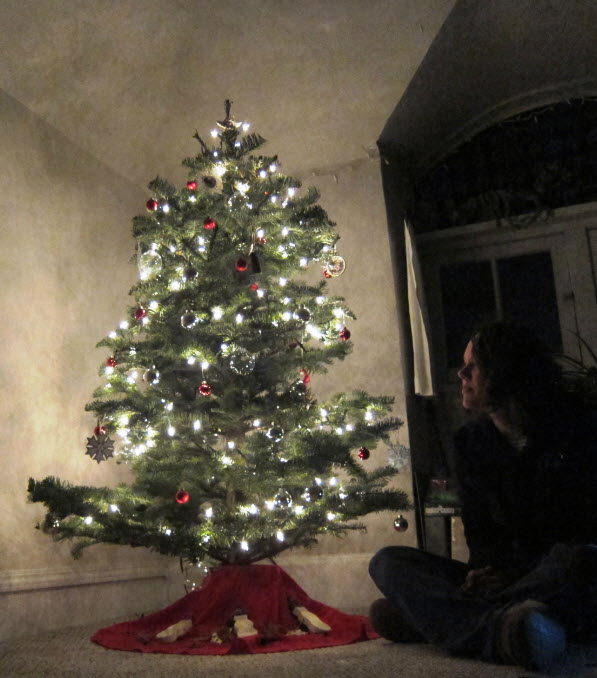 I love Christmas, and I have great Christmas memories from childhood, so it's a sweet time of year to me.
I find that Christmas is pretty much what you make it out to be (hmm, kinda like life), so I savor the aspects of it that I like, and politely bow out of — or totally ignore — the rest (like holiday potlucks with coworkers, secret santa gift exchanges, white elephant gift parties, the obnoxious commercialism of the season in general, etc!).
What I love are the Christmas trees, the lights and candles and decorations, Bing Crosby singing carols, spending time with people I love, the smell of pine boughs…of cookies in the oven, and the cozy, dreamy atmosphere of all those things combined.
For me, the Christmas season means taking a break from ordinary life to slow down and soak up the beautiful sights, smells, and sounds that are unique to this season. And if I feel any stress creeping in, I know that I need to simplify my plans or cut back on any obligations I have in order to preserve my love of this time of the year.
One of my favorite "Christmas delights" is to ride my bike around the historic neighborhoods after dark to see the Christmas lights adorning the beautiful, century-old houses with grand Christmas trees in the windows and stockings hung on the fireplace mantels.
How do you create your Christmas season? What are your favorite things to savor?