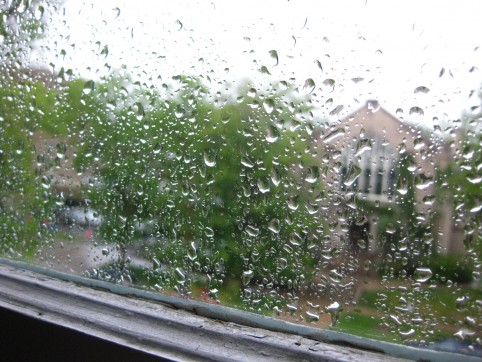 There's nothing like a cozy, rainy day. I'm loving all the rain we've been getting lately, and loving the amazing lushness it's creating all over the city. I've always wanted to live in greener, lusher surroundings…and suddenly I do! It probably won't last, and summer's heat will be here soon enough, so I'm really savoring this days-and-days-of-rain pattern. I don't like biking in the rain, and don't have anywhere I need to be, so I've just been hanging low and staying home. Bliss!
I'm also feeling thankful for being able to work from home. After 5 years of working in a dark basement cubicle with no natural light, it feels like heaven to be doing work whilst sitting by the bedroom window, listening to the rain, sipping tea…nice n' cozy in my slippers and robe (which Hubby and I call "The Hugh Hefner Robe" because of its luxurious red-velour-like resemblance to something likely to be found in the Playboy mansion!).
So what's the weather been up to in your area?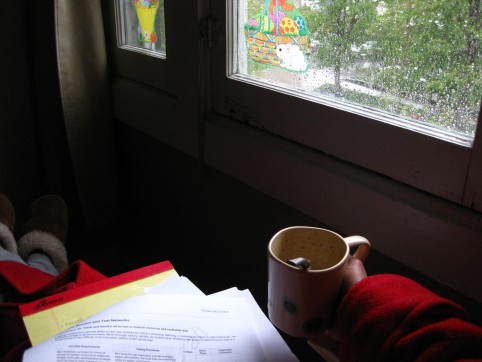 2 Responses to "A Quiet, Rainy Day"