I'm all about low-tech, and this dehydrator is as low-tech as it gets.
The idea for it has been knocking 'round the back of my mind for quite a while now, and finally I just did it. It's simple and slick. I dehydrated some garden chives yesterday, and they came out great. This would also be great for mushrooms and any other food, really.
Materials:
Cardboard box (shallow with a wide base is nice)
Clean tea towel
Lightweight tablecloth or large scrap of lightweight fabric
A warm day, or an open window with a breeze
Procedure:
1. Lay your tea towel in the bottom of the box.
2. Spread your herbs or food out on the tea towel.
3. Wrap your tablecloth around the top of the box, tucking the ends underneath so it stays secure.
4. Place the box in the sun, or in an open window. The cloth provides shade for the drying items and protection from flies, while also allowing air to flow.
***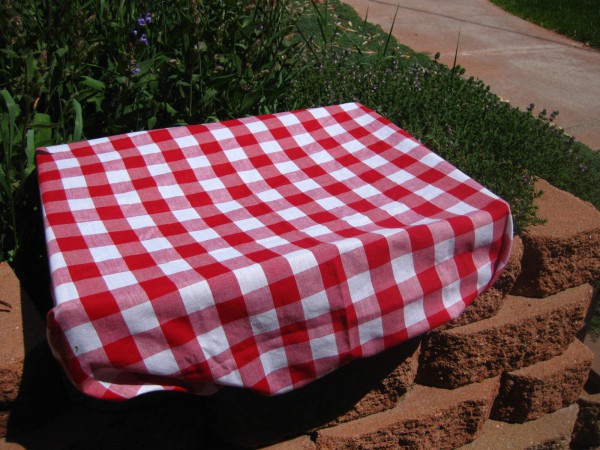 *****