Well, after the completion of 10 months of my two heavy-duty antibiotics, I sensed that the time was finally right to receive some acupuncture. So I went for my first treatment on Monday, and woahhh!! The stuff is powerful. My body was still metabolizing the drugs anyway (it's slow at that), but the treatment seemed to really kick things into high gear and now I can see why all this time I was getting the feeling to 'just wait' — because any sooner and I'd still have been on the drugs and it would have been altogether too much for my sensitive body. So I laid extremely low all week long, pretty much just 'surviving it' and resting and reading and sleeping and drinking mugs of tea and plain hot water, and finally today I'm feeling quite a bit better.
And I have to tell you about a strike of brilliance! It was cool, cloudy, and sorta rainy most of the week, and on Wednesday I had this idea to bring my electric blanket and down comforter outside onto the chaise lounge on the back porch. A heated outdoor lounge. OH YES! And so I was able to be outside all day long, and all evening too, with chilly air against my face but all cozy and toasty at the same time. The electric blanket went under me with the comforter over me. It was as decadent as it sounds. It also really helped to be outside; I have trouble being laid up inside because it just screams "SICK!" and that's depressing. I love being outside!!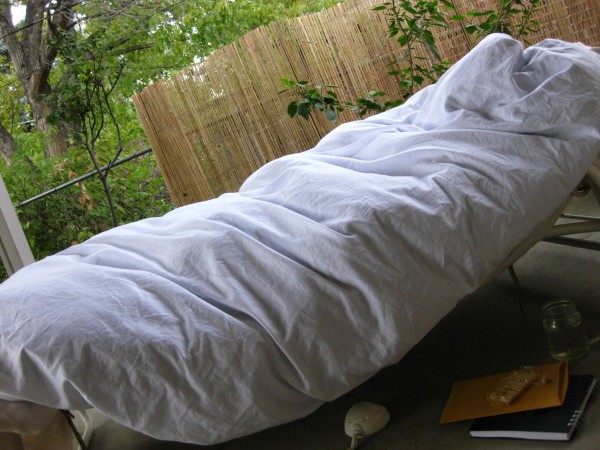 ***
View from the lounge: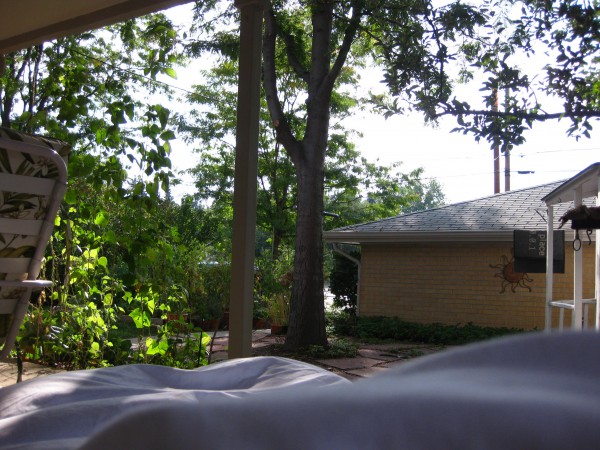 ***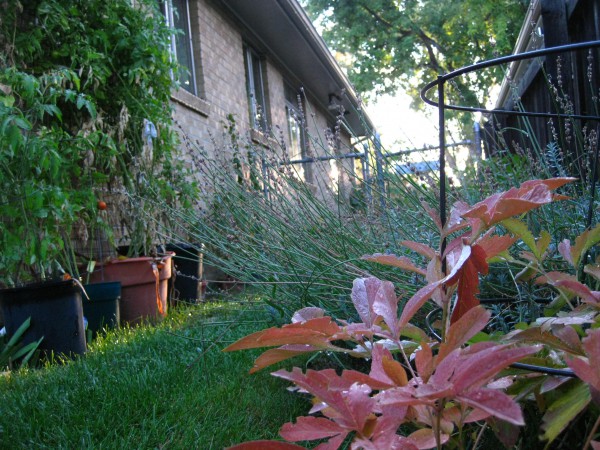 ***
I was craving fresh juice, so I gathered apples that we just picked off our tree, as well as some celery and parsley out of the garden, and juiced them all. It was incredible!
***
F ordered two storm lanterns and they arrived yesterday. They are awesome! We love the ambiance they lend. And I loved being cozy on my lounge past dark with the lantern light on the porch.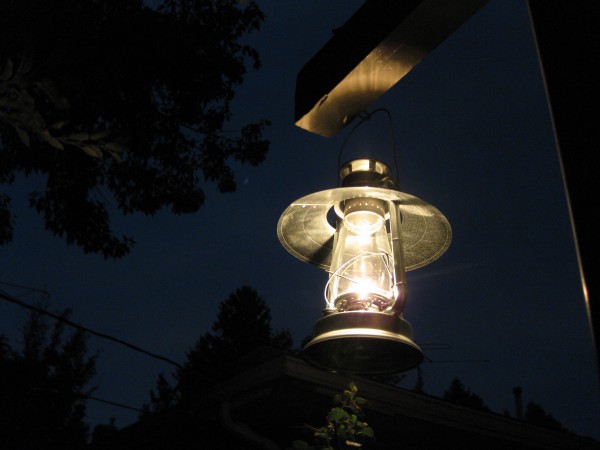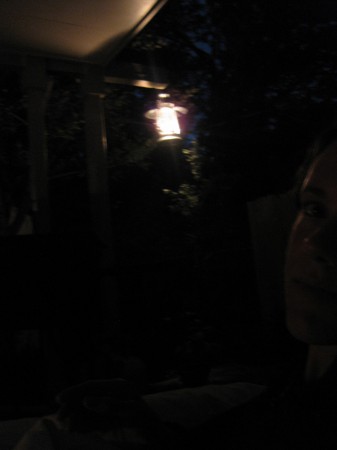 ***
I hope you've all had a good week. Happy Friday!!
*****