Thanks to an afternoon with my mom and her car (thank you Mom!!!), we've got a big beautiful charlie brown tree in the corner of our living room. I think one of the very best parts of Christmas is having a real live tree in the house.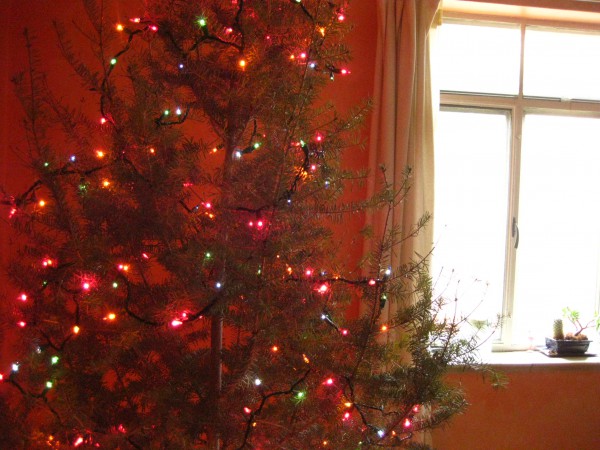 This morning, to the soft sounds of Christmas music I remember from childhood, I strung the lights and laid out the ornaments. It's cloudy today — a rarity that I cherish in this very sunny climate. Clouds make the day cozy and peaceful.
Tonight my Honey and I will decorate.
Assuming the ornaments remain intact till then…
*****