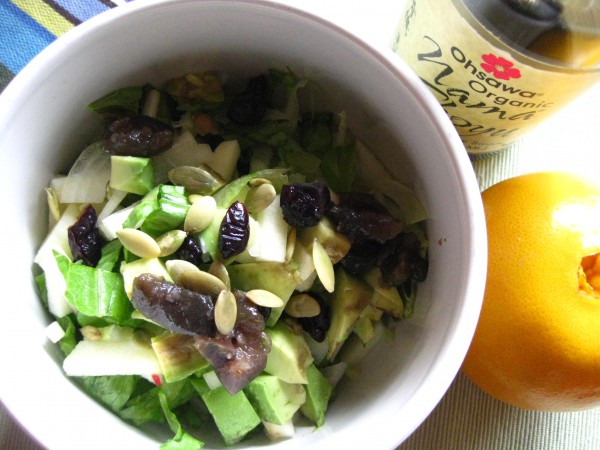 ***
I love salads for breakfast!
I chop everything into small pieces, including the lettuce, and eat the whole salad with a spoon.
This particular breakfast salad contained:
*
Romaine lettuce
Apple
Avocado
Onion
Dried Cranberries
Pepitas
+
Apple Cider Vinegar
Freshly squeezed Orange Juice
Nama Shoyu Soy Sauce
Salt/Pepper
(and no oil, although you could certainly add some if you like)
*
Absolutely delicious!!!
***