***
If you find yourself with some fresh figs on hand, try stewing them. They're a nice little treat.
Cut them into pieces, and cook in a saucepan with a bit of water. Add a good squeeze of fresh orange juice if you like, and maybe a quick dash of salt.
Simmer, covered, until the figs are tender and the water is nearly gone — about 15-20 minutes.
Serve plain… or topped with pepitas… alongside yogurt… or on a salad.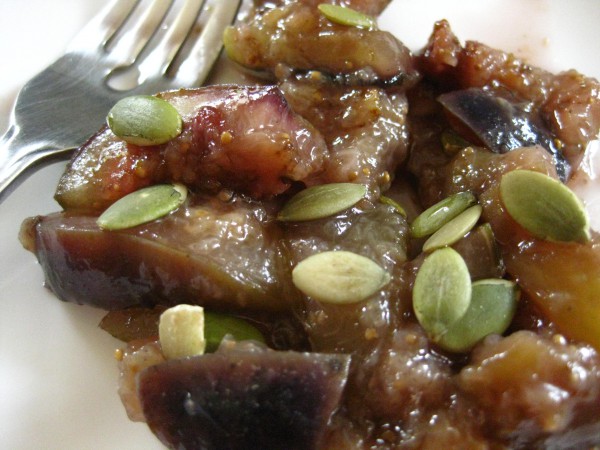 *****
4 Responses to "Stewed Figs"