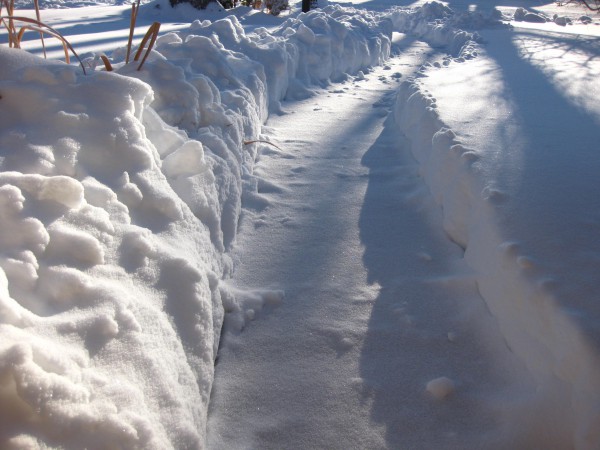 The season has reasserted itself, and we got about a foot of snow on Sunday! It's a fortunate thing, too, because winter was slipping through our fingers without much at all in the way of precipitation. I was getting ready to drag out the hoses and sprinklers but now thankfully I can put that off for a while yet.
Sunday was a lovely day of resting, reading, soup-eating, snow-ice-cream-making, enjoying the blizzard from inside our cozy warm house, and venturing out now and then to re-shovel the walkways.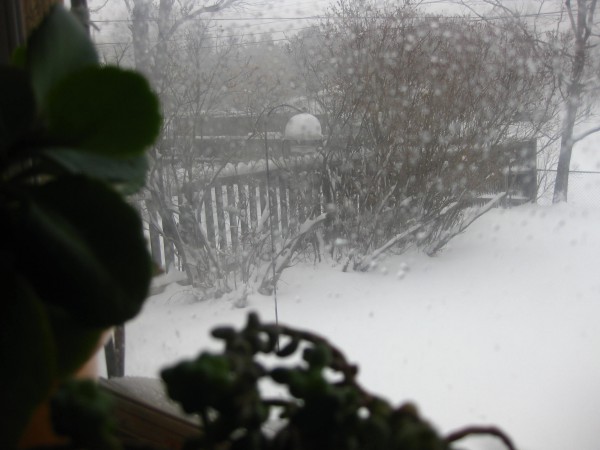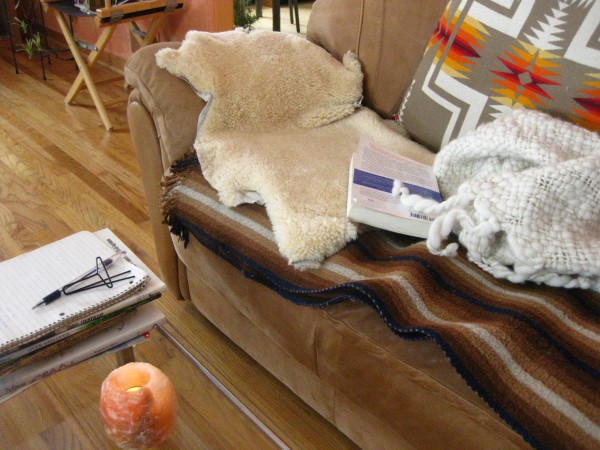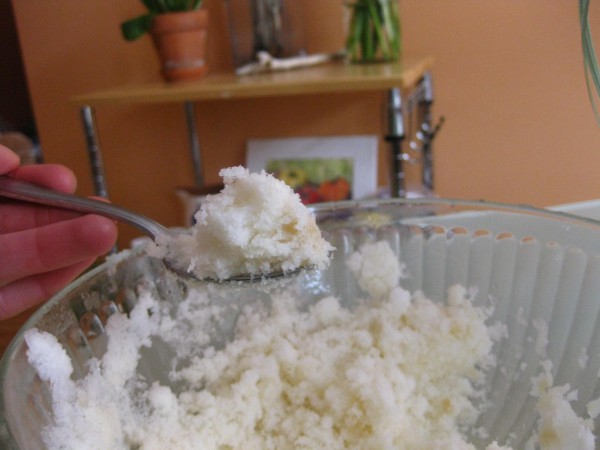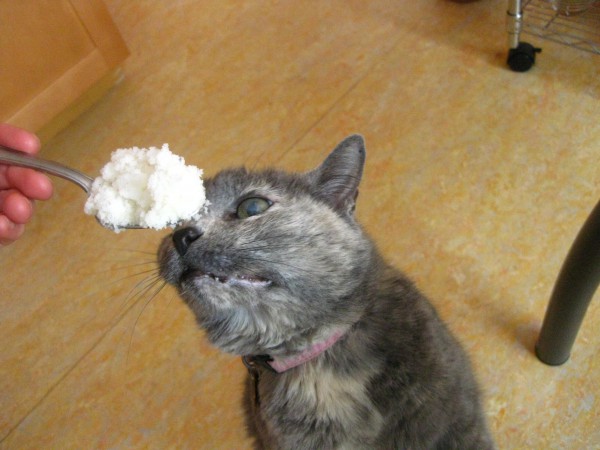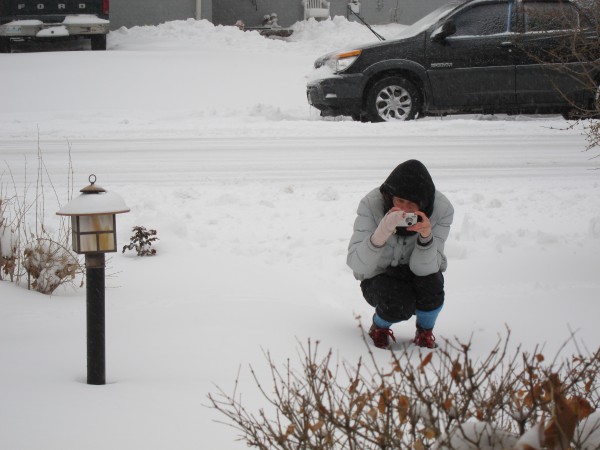 And in typical Colorado fashion, yesterday, Monday, was a glorious sunny day. Not one single cloud anywhere. So I shoveled a tunnel to the clothesline and dried two loads of laundry outside. My grandma used to do that; she dried all the clothes of her household of nine (!) out on the line, even through the winter. She shoveled a walkway to the clothesline through the snow, for 46 Colorado winters, and didn't get a dryer until she was in her 80s… but by then she was very sick, and never did get to use that new dryer. It's just as well; my mom says she reckons my grandma loved every minute of the time spent outside hanging clothes, no matter the weather. I agree; there's just something about hanging out the wash.
Then later in the afternoon when I was needing some birdsong in my ears, wind on my face, and sunshine in my eyes, I sat out on the sidewalk with some tea in my New Chair. I bought this fabulous chair, seemingly never used, at the thrift store for $4.99. I looked it up this weekend and it's a $75 chair! (It's a Howda seat.) It was one of those things I didn't know I needed — as my mom says, "I'll need it when I see it" — but it's just perfect for one of the things I like doing most, which is to "sit awhile" in little random outdoor spots.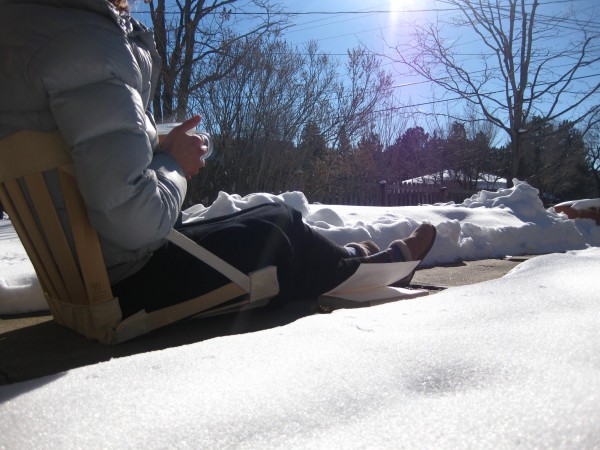 Today is another wintry, cloudy day with a little bit more snowfall. I love these days. But the shrinking band of winter sun through the south windows, and the increasing evening daylight means that Spring really isn't very far off at all…
*****