Yep, we have moved again. It's such a breeze and so stress free, you know, we can hardly get enough!
This last year, circumstance dictated that my folks reclaim their home that we had been renting from them for the past three years, which meant we needed to find ourselves a new pad. Their house is where I grew up, so this homebody's roots there run awfully, awfully deep–soaking up comfort and familiarity and cherished memories like precious life-giving droplets of water over these past few terribly challenging years. Difficult to pack up and go, you bet. Our move has blessedly been to a place just a couple hours "down the road," so visits back are realistic and doable on a semi-frequent basis — which has been helpful for my heart which does not, alas, sway to the currents of logic or plan or situation, and does not apparently even realize that it's actually their house and not mine at all. Helpful also in that I finally found some good doctors and I'm not, and I repeat not, in the mood to drop them and doctor shop in a new city right now. Commutes back for doctor appointments are softened by wonderful time spent with my family so this setup is working well, considering.
Going through the experience of a home purchase was new to both F and me. I would totally not recommend it. We're lucky that we also did not have a house to sell at the same time! How do people do it?? We felt heroic for getting through it (applause especially to F) but wow, the stress was busting out the seams. Hopefully we will not have to buy, sell, or move again, ever, for the rest of our whole entire lives but if we do, I think it will definitely be easier the second time now that we've traced the learning curve.
We got really lucky with the place we found. And by lucky I mean that if we'd missed seeing the new Zillow listing by a single day, it would've been gone. And since we already had a contract on another house the realtor wasn't sending us any new stuff so it was F that stumbled upon this one thanks to his persistent internet searching late into the night. We shudder now to think of ourselves at the first house we had the contract on! Instead, we lucked into a perfectly sized, solidly built 60's house (we're only the second owners!) on three irrigated acres. We wake up to meadowlarks and mountain vistas. It's a special spot, as you'll see: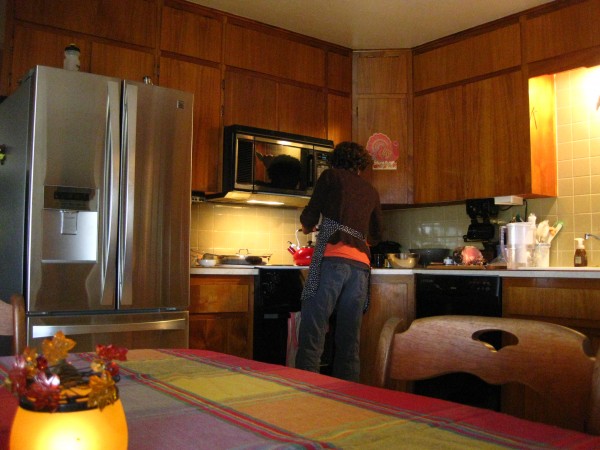 *****