Greetings of the Season to you all!
I hope this finds you well. Can you believe how quickly it has become almost-Christmas? It's almost a little scary.
I have been meaning to put pictures here of the rest of the season's garden including the harvest, but it hasn't happened. After Christmas I will backtrack and post those pictures.
But in the meantime I wanted to put some wintry pictures up. We've had approximately two days of wintry weather so far this year. It's been too warm and dry. Most of what we've had is this:
That picture above is pretty too, but I love the raw bleakness and snowfall of a real winter's day. We had one yesterday, and I went out and gathered evergreen boughs and made a wreath.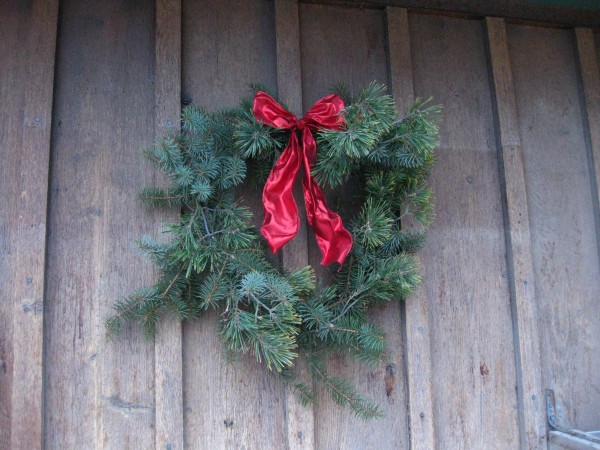 ***
If you need any last-minute Christmas making-and-baking ideas, here are some from my recipe archive:
(Healthier) Pecan Snowball Christmas Cookies
Chocolate-Dipped Candied Orange Peel
Cranberry-Mandarin-Ginger Relish
Traditional Hot Mulled Apple Cider
MERRY CHRISTMAS!
*****